Our free and Open Source CRAN certified R package
that helps scientist to exploit space, time and spectral dimensions of environmental data.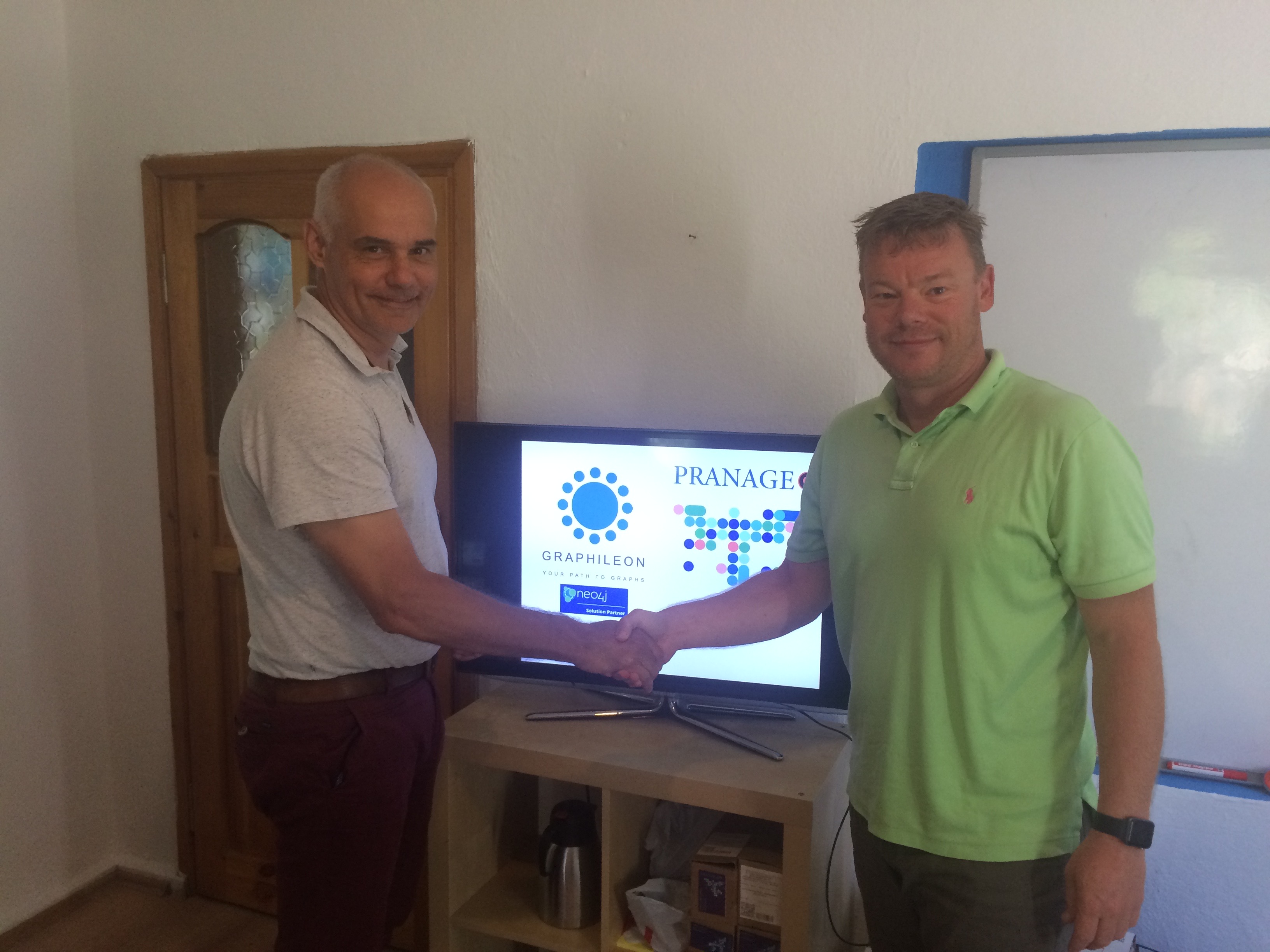 PranaGEO and Graphileon (Wageningen, The Netherlands) today signed an agreement to partner in the development of InterActor, a Graphileon product.

PranaGEO is a young Research and Development company and provide solutions for research and software development for geospatial IT projects.
"VisualR" can be described as a modern Software As A Service (SaaS) data science product, which interfaces between the rich R ecosystem and user's coding environment. It provides a scientific project management and online collaboration tool. It is extensible with a plugin architecture (compatible with R package system) and everything will be scriptable and versionable.
"VisualR" is intelligent software that contains a suggestion engine to improve productivity.  More details
A CRAN certified R package providing a new data type for R that stores spectral, temporal and spatial attributes of measurement data as well as methods for accessing and manipulating the spectral (and non-spectral) data. More details
Finding the right Geospatial software is not easy but simply using it can be found easy, but does it fulfill the needs you have? That's why PranaGEO provide educational and consultancy services in the areas of remote sensing, spatial data analysis, environmental research and decision taking. More details can be found on Consultancy Services Overview or contact us directly with your question.
Education
We currently offer the following R training's;
– Introduction to R(for beginners)
– Intermediary skills to R (for experienced)
– New Technologies in R and Shiny development
– R for the Geospatial Analysis
For more details goto Education Services
Research & Development
We can provide expertise in research programs in the Geospatial area and develop R – Package which solve your business problem.
Geospatial Decision Taking
Our Mission
Our mission is to change the current geospatial data analysis software paradigm by providing new tools, data models and GUIs designed for specific needs of data scientists.
Our Goal
Our goal is to provide new, modern, innovative software products and consultancy services that will make the challenge of conducting scientific projects based on geospatial data easier and faster.
During his career of 18 years as environmental / geospatial scientist, Ahmet encountered a number of inefficiencies/problems with software he worked with (and that was available in the market during that time). Software world evolves very fast, but even today's high-tech nerdy data scientists use state-of-the-art technologies but waste enormous amounts of time by switching software and doing routine, repetitive, manual operations. During the last few years Ahmet developed the idea to provide new, modern and innovative software products and consultancy services that will make the challenge of conducting scientific projects based on scientific data easier and faster.
Read More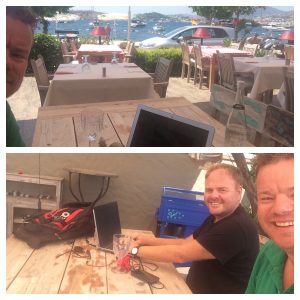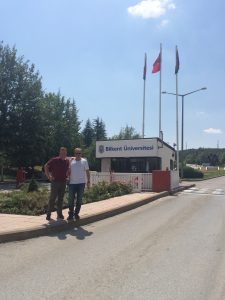 In the summer of 2015 he met Gert who re-calibrated his compass of life for living in Turkey after 20+ years working in the IT business in the Netherlands. Together they developed the idea to change the current geospatial data analysis software paradigm by providing new tools, data models and GUIs designed for specific needs of general AND geospatial data scientists. Ahmet and Gert worked on an Business Plan for funding together with the Bilkent University in Ankara mentored by Jeff Engell, a US Entrepreneur, and in April 2016 PranaGEO was born.
Our company consists of a multidisciplinary team members coming from different backgrounds, complementing each others' skills.
Gert has 20+ year of experience in the IT industry and will drive the strategic and operational startup and expansion of PranaGeo. Based on his experience in one of the largest global IT companies which develops and host software for almost every industry, he will launch and expand PranaGeo products in the market. Gert is also expert in the technical implementation of various software products as well as performing contractual and administrative activities to assure customer satisfaction.
Gert Kroon
Sibel has a proven executive management track record and over 20 years of driving sales in the telecommunication and IT industry. She has been working with startups, latest Spinfy and 7 Signal in Finland, Seeker Wireless and Audible Magic in the UK and responsible for implementation of sales and marketing strategies. At Samsung UK, she served as Network division lead and led entry to the UK market while growing sales 30% year over year. She also served as the General Manager of Vodafone operations of Nortel in Portugal.
Sibel spent the prior 18 years at Nortel Canada and UK in various international sales management positions. She earned a B.Sc in Electrical Engineering at the Bosphorus University Turkey and Corporate Finance from London Business School.
Sibel Tunali
Barbaros is our Virtual Financial Officer and performs our financial planning, maintain and report on the financial activities and manage financial HR part. Barbaros has an independent accountant office in Bodrum.
Barbaros Baylanoz
Ahmet has been actively involved in academic research and teaching in Earth Observation in multidisciplinary setting. He has been intensely working with large volumes of geospatial data coming from various sources.
Ahmet has a clear idea on the specific needs of geospatial data scientists as he has been working for many years as one of them. The ideas behind the envisioned products and the existing prototype originate from his own professional experience in the area.
Dr. Servet Ahmet Çizmeli
Cihad is a software developer within PranaGEO and has more than 6 years of experience in the industry and with language as Node.js, Vue.js, HTML5, CSS3 and JavaScript, . He has a bachelor's degree in physics from Ege University Izmir and currently doing a master of science degree in nuclear physics at the same University.
Cihad Tekin
Mustafa is a software developer within PranaGEO and has 10 years of experience in the industry and with language as Node.js, HTML5, CSS3 and JavaScript. He has a bachelor's degree in Computer Engineering from Ege University Izmir.
Mustafa Yakut
Öncü is a full stack software developer within PranaGEO and has 11+ years of experience in the industry and with language as Node.js, HTML5, CSS3 and JavaScript. He has a bachelor's degree in ComputerScience from Istanbul Bilgi University.
Öncü Öztekin
Graphileon (Wageningen, The Netherlands) and PranaGEO working together in the development of InterActor, a Graphileon product.
PranaGEO is working together with Agrotics to develop predication models which will be integrated in their product portfolio.
PranaGEO is a beneficiary of Microsoft BizSpark Program which helps startups gain access to go-to-market support, business mentor-ship and services, and technical expertise.  BizSpark is committed to helping technology startups realize their goals on their own terms and in the shortest amount of time. Through BizSpark, Microsoft's goals are to:
Help young and innovative software companies gain valuable experience and expertise in Microsoft technologies, with no upfront costs.
Help startups establish connections with local and global startup ecosystems – VCs, angels, incubators, accelerators, entrepreneur associations, etc.
Stimulate vibrant local software ecosystems and promote innovation and inter-operability.
PranaGEO is a part of Neo4j Early Stage Startup Program which give access to Neo4j Enterprise Edition for both customer-facing and internal applications and support via different Neo4j channels.
PranaGEO has been awarded to participate Tübitak BIGG (formerly known as Tübitak 1512), a funding program initiated by Turkish Government to support startups in the R/D and Technology industry. PranaGEO is being mentored by Bilkent Cyberpark in Ankara for Technology startups.
A key success of detecting frost in an early stage, when building a frost prediction model in our Software Platform, is weather images.  We are using data collection methods such as  local IOT devices (sensors) for weather data to feed into the model. Our team has...
read more
PranaGEO Office
Eski Çesme Mah. Ergün Soykan Sokak No. 4/3 48400 Bodrum / Muğla / Türkiye